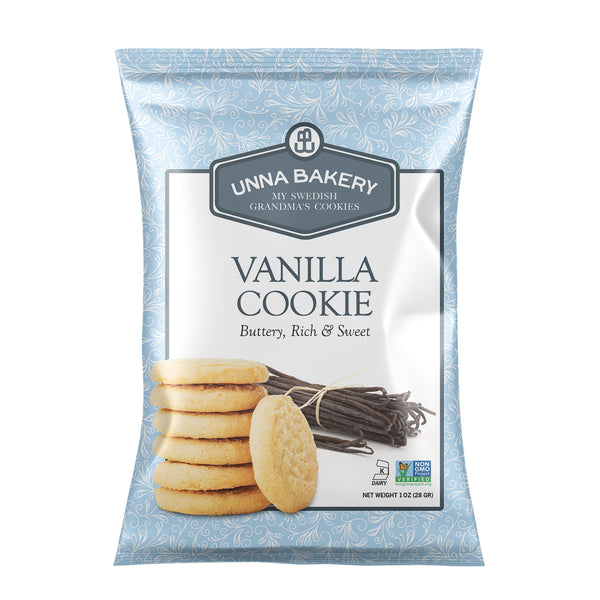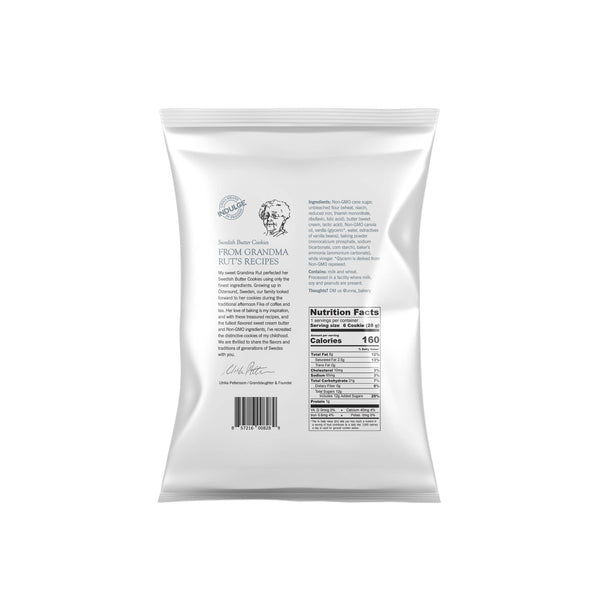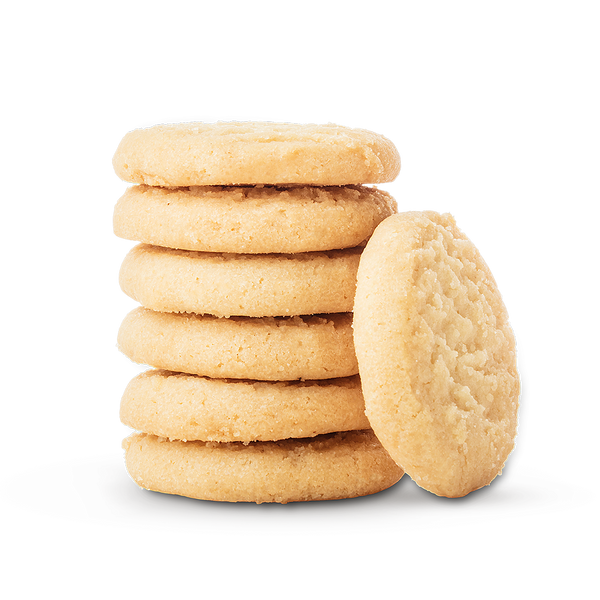 Savor the exquisite delight of our award-winning Vanilla Sugar Gourmet Cookie – a masterpiece celebrated for its crisp, airy, and melt-in-your-mouth perfection. Widely acclaimed, this cookie is a sensory journey with every bite.
Immerse yourself in the enchanting aroma of vanilla sugar, as this delightful treat captivates your senses. The light and airy texture give way to a melt-in-your-mouth experience, creating a symphony of flavors that has earned accolades far and wide.
Now available in a convenient new snack pack, each containing 6 mini cookies, this culinary masterpiece is a perfect blend of nostalgia and modern indulgence. Crafted with real butter and free from palm oil, soy, or preservatives, our Vanilla Sugar Gourmet Cookie is more than a treat – it's a testament to the artistry of gourmet baking.
Perfect for gourmet food stores, gift baskets, florists, and beyond, this cookie adds a touch of luxury to any occasion. Plus, rest assured with our certifications:
✅ Non-GMO certified
✅ Kosher Certified
✅ Women-Owned Business certified
✅ Never palm oil, soy, or preservatives.
Elevate your indulgence with an award-winning cookie that not only delights the palate but also comes in a new snack pack, offering 6 mini cookies for a delightful, on-the-go experience. We sell them in case with 16 units.