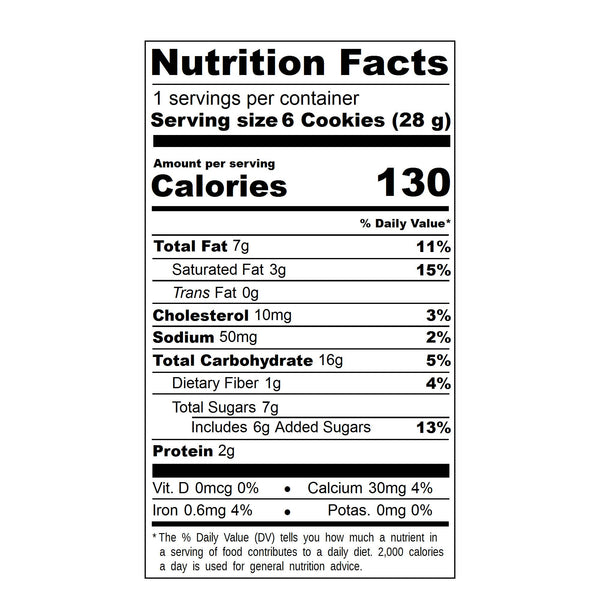 Indulge in the sheer delight of our award-winning Coconut Oat Butter Cookie – a culinary masterpiece that embodies lightness, crispiness, and a distinctive coconut flavor. Elevate your snacking experience with our new snack pack, featuring 6 bite-sized cookies that are perfect for gift boxes or enjoying on the go!
This delectable treat offers a buttery feel, complemented by the wholesome texture of oats and the unmistakable taste of coconut. Considerable oats provide a satisfying crunch, while a hint of chewiness enhances the overall enjoyment. Our Coconut Oat Butter Cookie stands out in the market, offering a unique combination that pairs exceptionally well with a cup of tea.
Straightforward and honest, our recipe excludes superfluous ingredients, focusing on the perfect balance of healthy oats and coconut. Plus, rest assured with our certifications:
✅ Non-GMO certified
✅ Kosher Certified
✅ Women-Owned Business certified.

This cookie is crafted to bring you a delightful and genuine taste experience, combining quality and conscience. Treat yourself to something extraordinary – our Coconut Oat Butter Cookie is unlike anything else on the market, offering a symphony of textures and flavors that will leave you craving more. We sell them in a case with 16 units.